Mac
We have adopted another cat, called (appropriately) Mac!  He is now our official library cat.  He came from the Catt. County SPCA. Mac was a feral kitten that made his way to the SPCA and lived there 2 years before he was adopted by KML.  He is 2 years old, and is adjusting to library life!
Donations are accepted for our cats' upkeep, vet bills, food, litter and cat toys (and occasional "treats").  If you would like to make a donation, stop in at the library for some quality cat time, and drop your donation in the donation box on the circ desk.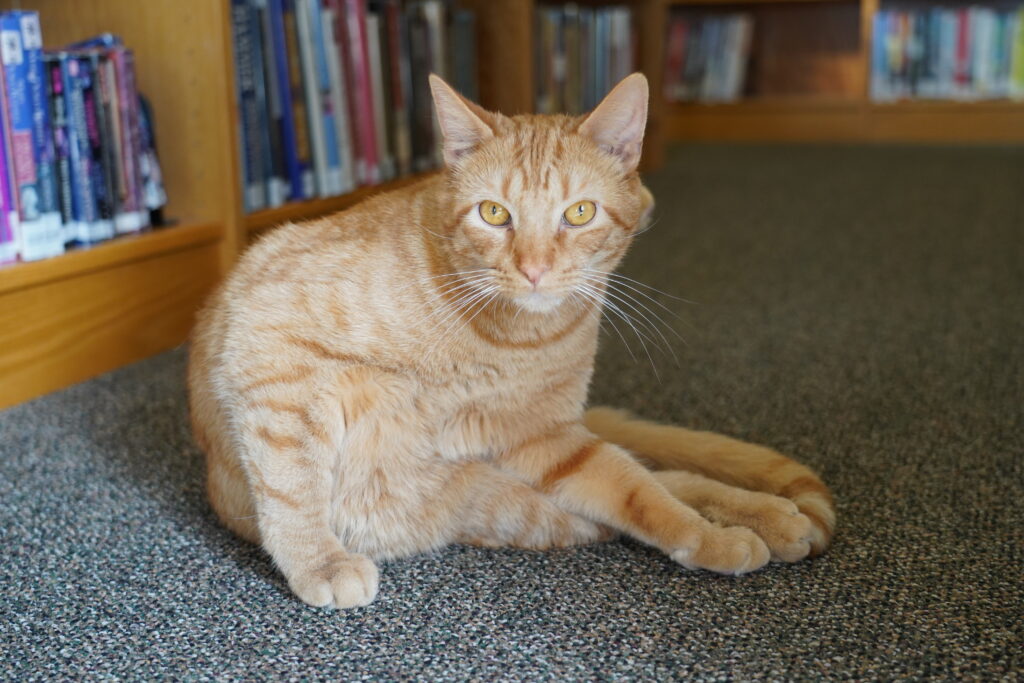 ---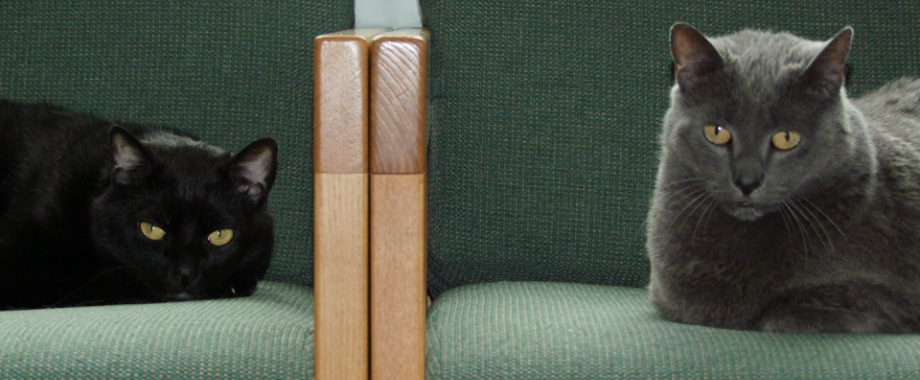 Maggie and Moses
Sadly, Maggie (gray cat) and Moses (black cat) have passed away.  Moses died October 7, 2021, and Maggie passed away March 16, 2023. Both cats leave a wonderful legacy at the library. They are missed!